Living in Chicago, you experience all types of weather.
Spring, Summer, Fall, Winter...
Add lots of street action, some hot dog grease and lots of not washing.
You get "Pirates Beard". But never judge a book by its cover.
It never stops. Its always sliding in midst of the night. EVERY NIGHT.
If this car had a name, it would be called " Obnoticus "
As far as Ilia himself, well lets just say
hes bent as the Soviet's sickle, and as hard as the hammer that crosses it.

1987 Mazda RX-7 GTUs - Factory Paint YES

Stance GR+ Pro Coilovers 9kg/7kg
18x8.5/18x9 Stern Wheels
Mundelein Spec Dual Boso Pipes
Home Depot Splitter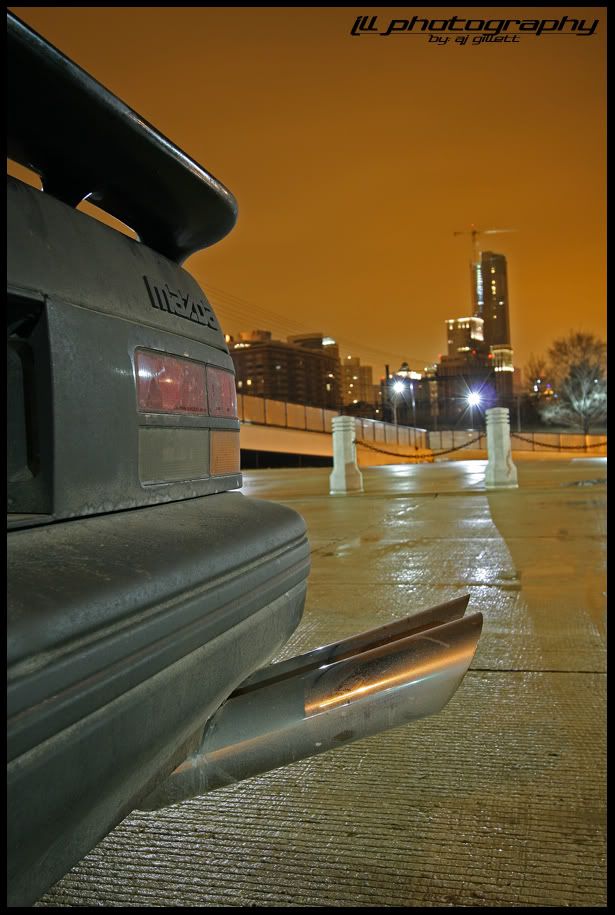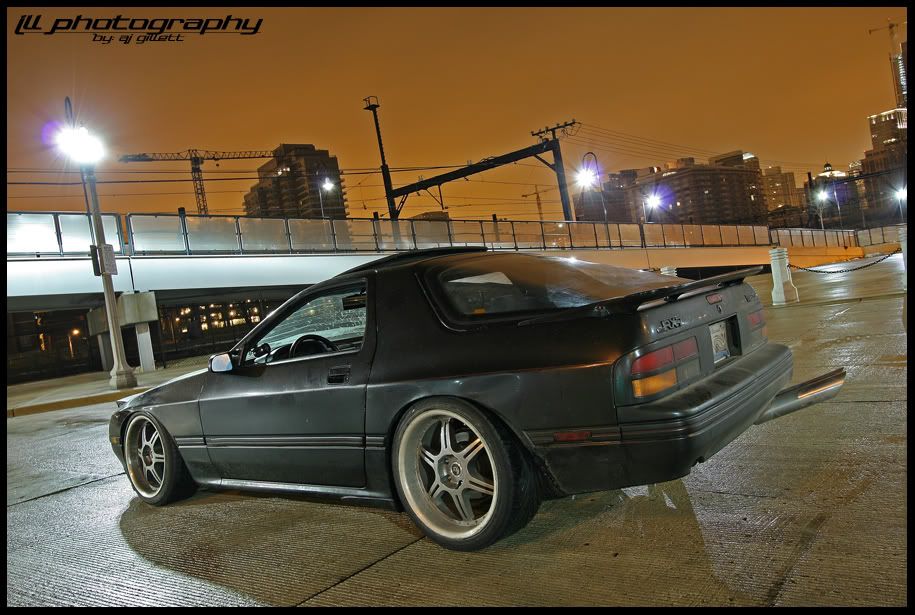 Thanks for ILL Photography for the photos